Perry Johnson Laboratory Accreditation, Inc. is a private, third-party accreditation body based in the United States that validates the competency of testing and calibration laboratories, inspection bodies, reference material producers and sampling organizations through the use of international and national standards.
Episodes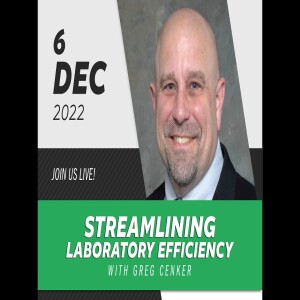 Thursday Dec 22, 2022
Thursday Dec 22, 2022
By analyzing your particular lab process, from start to stop, you will likely discover missed opportunities for improvement. Having worked in a high production, high stress environment, Greg Cenker had to figure out a way to become extremely efficient and effective without adding any additional human resources. This is but one way this metrology manager approached the problem. Hosted by: Perry Johnson Laboratory Accreditation, Inc. Presented by: Greg Cenker Greg Cenker is a metrologist and the Calibrations.com Product Manager with IndySoft. He works closely with development, marketing, and sales to ensure that Calibrations.com becomes the go-to source for calibration related content, software, and support.